Strategically located in a quiet and natural cozy environment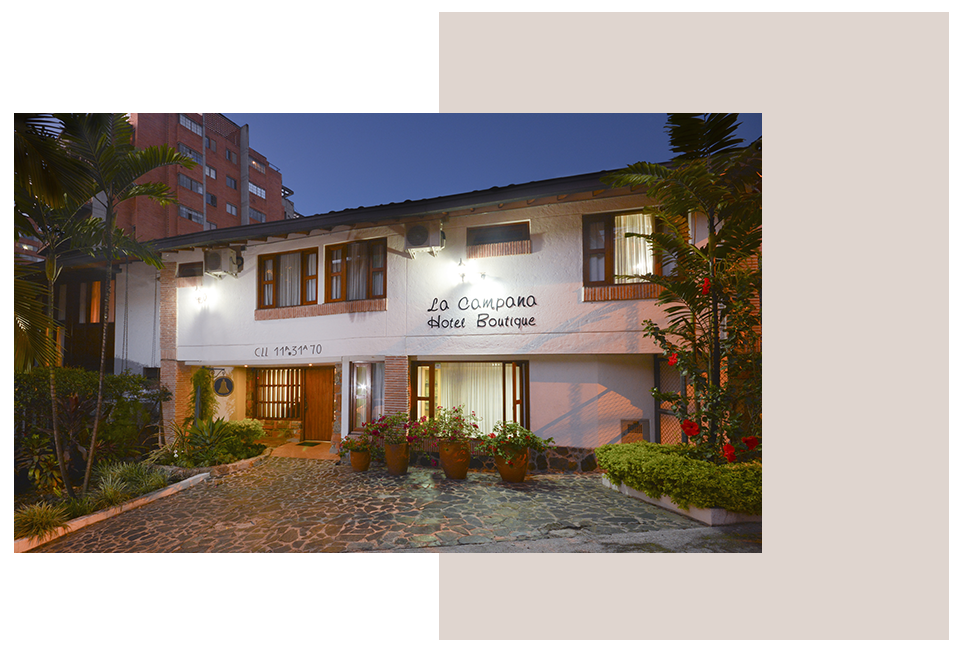 La Campana Boutique Hotel offers you a different alternative within the hospitality industry. It emphasizes personalized service making you "feel at home". Enjoy an open air butterfly garden next to our dining area. It feels like an oasis in the city.
La Campana Boutique Hotel is located in the exclusive sector of El Poblado suburb. It is situated within walking distance of banks, restaurants, clubs, bars, shopping malls and art galleries. Additionally, there is a constant display of original Colombian artwork at the hotel premises, which you have the opportunity to enjoy. Finally, La Campana Boutique Hotel offers an array of handicrafts to admire and for purchase.
La Campana Boutique Hotel offers you a perfect, quiet and cozy space to rest, as well as the possibility to host work meetings or events. We have:

  Lodging with single, double, twin, triple and quadruple accommodation
  Free American breakfast
  Work or social meetings services
  Free wifi
Additional services

(for extra charge)
  Laundry service
  Transport from Airport to Hotel and viceversa